RBI – Responsible Behavior Initiative
What is the Responsible Behavior Initiative?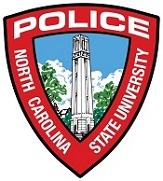 The North Carolina State University Police Department, as part of its mission, provides education outside of the classroom. To further this mission, the police department has developed a Responsible Behavior Initiative (RBI). This proactive initiative will promote positive interactions between the campus community and the police, by emphasizing responsibility to oneself, to others and to the core values of North Carolina State University. The overall goal of this initiative is to provide social education for what it means to be a responsible community
Information on the RBI Program is available through the Crime Prevention Unit. They can be reached at 919-515-5963.