Greetings Wolfpack Family,
Campus safety is vital to NC State. We believe a well informed community can better protect itself and aid in the prevention of crime. By working in partnership with the campus community, the University Police Department strives to provide the most professional, effective campus safety services possible  Through collaboration, we Protect the Pack and are most effective when members of the campus community are being proactively engaged.
Please read on for an important message:
Over the course of the recent return to campus by students, faculty and staff, the police department has experienced a significant increase in reports of scams and fraudulent emails.
Scams most often occur over the phone, through email, and over the internet.  Here are some tips to protect yourself from scams.
Don't share numbers or passwords for accounts, credit cards, or Social Security information with anyone.
Never pay upfront for a promised prize or potential job offers.
Verify that the email address or phone number communicating with you is legitimately connected to the agency or company mentioned.
Too good to be true? Ask yourself why someone is trying so hard to give you a "great deal". If it sounds too good to be true, it probably is.
Watch out for deals that are only "good today" and that pressure you to act quickly. Walk away from high-pressure sales tactics that don't allow you time to read a contract or get legal advice before signing. Also, don't fall for the sales pitch that says you need to pay immediately, for example by wiring the money or sending it by courier.
A law enforcement agency, the IRS, or other government agencies will never ask you to pay money over the phone or "immediately" in order to avoid criminal charges.
Put your number on the National Do Not Call Registry. Go to donotcall.gov or call (888) 382-1222.
If you ever feel you are being scammed or have questions about an online encounter, please contact University Police at 919-515-3000.
Daniel Lee House Jr., Chief of Police, NC State University Police Department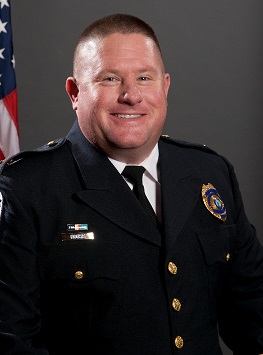 .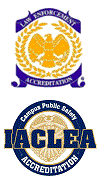 We are proud to be accredited by both the Commission on Accreditation of Law Enforcement Agencies (CALEA) and by the International Association of Campus Law Enforcement Administrators.  Less than 40 university police departments nationally are accredited; we are the first university police department in North Carolina to be accredited by both organizations.