Office of Professional Standards
The NC State University Police Department is an accredited law enforcement agency by both the International Commission on Accreditation for Law Enforcement Agencies (CALEA) and the International Association of Campus Law Enforcement Administrators (IACLEA).  The NC State University Police Department was awarded Accreditation with Excellence by CALEA in March of 2016 and serves as a model law enforcement agency for the country.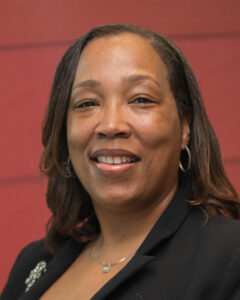 The Professional Standards Manager serves as the agency's accreditation manager and is responsible for developing policies and procedures in accordance with internationally recognized standards; supervising the departmental accreditation program; ensuring all policies are properly coordinated to ensure compliance with University regulations and state/federal law prior to approval and dissemination from the Director;  coordinating accreditation efforts with the International Commission on Accreditation staff; coordinating with the Director, Division Commanders, and other University faculty and staff  to compile necessary documentation to serve as proofs of standard compliance to ensure the University's police department successfully completes an on-site assessment and receives reaccreditation every three years.  During the on-site assessment the agency must demonstrate continued compliance with approximately four hundred and sixty international police standards.

The NC State University Police Department is committed to working with the University community to ensure the department is providing the best services possible to our citizens.  The trust and confidence the community has in the police department  is important and something the University police department takes seriously.  It is the policy of the NC State University Police Department to investigate all complaints from the public, and its employees.  The department believes it has an obligation to the university community and its employees to thoroughly investigate itself to maintain the trust of those we serve.  The Office of Professional Standards is responsible for coordinating the department's internal investigation function.  Responsibilities will include review of all citizen and internal complaints alleged against members of the University police department; assignment of internal investigations in accordance with departmental policy; conducting investigations that could lead to criminal prosecution of members of the department; and other internal investigations as directed by the Chief of Police.