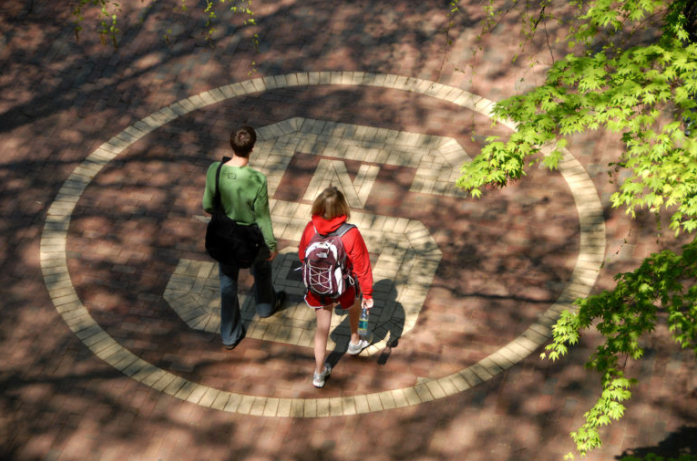 RECRUITMENT AND HIRING
The North Carolina State University Police Department consists of 58 fully sworn Law Enforcement Officers and 10 Emergency Communications Officers. The NCSU Police Department maintains two divisions, a Field Operations Division and a Support Services Division. These two divisions consist of the following: a Community Engagement and Special Operations Unit, a Mounted Patrol unit,  K9 Unit, a Crime Prevention Unit, a Career Development Unit, a Criminal Investigations Unit and Patrol Operations. The Police Department maintains its own 911 emergency communications center and non-sworn administrative staff. All officers receive training in Emergency Response as well as Crisis Intervention Training. The NCSU Police Department is a nationally accredited agency. Every year officers receive ongoing training in addition to state mandated training. The University offers free tuition for up to three classes per year. NCSU Police Department Officers receive many benefits due to their affiliation with the University and the Police Department.
The NCSU Police Department serves and protects 365 days a year, 24 hours a day. The NCSU Police Department's greatest goal is to provide customer-focused and problem solving services in partnership with the diverse community it serves. The NCSU Police Department strives to achieve this goal through community oriented policing (COP) efforts which includes COP programming, crime prevention and fostering relationships with the community, on and off campus. Every sworn officer meets the requirements set forth by the North Carolina Criminal Justice Training and Standards Commission. The NCSU Police Department and the North Carolina State University are an "Equal Opportunity and affirmative action employer". Minorities and females are encouraged to apply for all positions. The NCSU Police Department enforces federal, state and local laws as well as University policies on all properties within their jurisdiction. NCSU Police Officers have the opportunity to make a real difference in someone's life in a positive manner.
APPLICATION PROCESS
When a position vacancy occurs, the NCSU Police department will make an announcement using the University's Human Resources website and the department's website.  Application materials can be found on the University's Human human resource website. Application materials must be submitted by deadlines specified in vacancy announcement.  Failure to submit all documents by dates and times indicated may result in removal from the application process.
EMPLOYEE TRAINING
The North Carolina State University Police Department trains its employees.